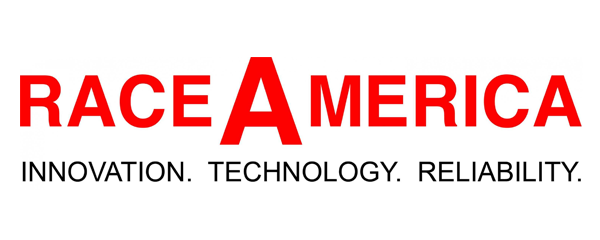 Representation and engineering expertise now available in the Australian and New Zealand region
SAN JOSE, Calif.
-
Nov. 17, 2016
- RaceAmerica Corporation, world leaders in solutions for Track Safety lighting, Race Timing, LED Scoreboards and Race Management Software, celebrates 25 years of providing customers around the world with state of the art technology by announcing a strategic partnership with ALM Sales Pty Ltd of Melbourne Australia.
ALM Sales Pty Ltd will partner with RaceAmerica to provide representation and engineering expertise in the Australian and New Zealand region.
The team at ALM Sales Pty Ltd, headed by well-known and respected racing identity and "Mr Dunlop" of Karting, Les May, brings over 35 years' experience in motorsport, not only as a highly credited driver but also one of Australia's largest distribution networks and a strong engineering design and manufacturing ability.
Through this partnership, ALM Sales Pty Ltd will provide the important local link between Australian and New Zealand customers and RaceAmerica.
"ALM Sales is a well-established company with a strong reputation in the Australia and New Zealand racing industry. The support and assistance provided to Karting Australia demonstrate their in-depth knowledge of technology, and high levels of customer service and support. This makes ALM Sales an ideal partner as we grow in this market. With ALM Sales providing a local presence, customers will receive a higher level of support with RaceAmerica products," said Dennis Laczny, President of RaceAmerica.
Les May explains, "We see ourselves as the feet on the ground in this region where we can react quickly and effectively to customers' questions, inquiries and requirements, provide assistance and engineering expertise with installation and, of course, back up the RaceAmerica products with local service and technical support."
As is the case with all the products distributed or supported by ALM Sales, product quality and support, along with customer service, are of paramount importance.
Les May reiterated, "We do not enter into partnerships or distribution arrangements with just anybody, or take on products that are not backed by honest, reputable and well established manufacturers. We have been in business for over 35 years and have grown one of the strongest platforms in motorsport by providing our customers the absolute best products and aftersales service, second to none. RaceAmerica's state of the art technology and 25 years of experience in the motorsports industry is a perfect fit for us with expansion of our business that now includes clubs, associations, circuits and track owners."
ALM Sales and RaceAmerica now offer a strong, viable, well supported future proof solution for Track Safety lighting, Race Timing, LED Scoreboards and Race Management Software in Australia and New Zealand.
About ALM Sales PTY
ALM Sales Pty Ltd is located in Campbellfield, VIC Australia. Renowned for its quality products, service and customer support, it is a well-established Australian family owned and operated company with over 35 years' experience in Australian motorsport, engineering, product development, transport, warehousing and logistics. ALM is the Australian national distributor of Dunlop kart tyres and also provides in house engineering design and manufacturing. To keep up to date, visit
www.dk17.com.au
 and Dunlop Kartsport on all social media channels.
About RaceAmerica
RaceAmerica Corporation is located in San Jose, CA, the heart of the Silicon Valley. Celebrating 25 years, this privately held corporation delivers innovative electronic racing solutions to meet the evolving demands of the automotive, industrial and commercial marketplaces. With customers in over 40 countries around the world, RaceAmerica designs and manufactures a complete line of Track Safety Systems, Portable Timing Systems, LED Scoreboards and Wi-Fi based applications for mobile devices. For more information, visit
www.raceamerica.com
.
Contact:

ALM Sales Pty Ltd:
Phone: 03 9357 7790
Mobile: 0418 382479
dunlopkart@almsales.com.au
les.may@almsales.com.au
RaceAmerica:
marketing@raceamerica.com
www.raceamerica.com
(408) 988-6188